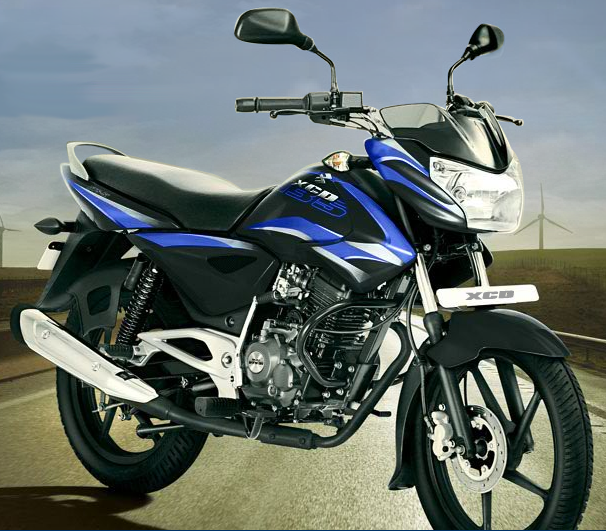 Yahoo!, we have a new bike, Bajaj XCD 135 DTS-Si, and right now I'm feeling on of the top of the world.
The bike with its stunning design, especially the classy rear twin LED tail lamp, a spec-sheet full of goodies:5 speed gear box, digital instrument cluster with analogue tachometer, front disc brake, alloy wheels, etc, makes you fall in love with it instantaneously. The version we bought is in Black-Blue colour (pictured above) with Electric Start and Disc Brakes. I really wanted the Red one, but unfortunately it wasn't to be available for at least a couple of weeks
It has an excellent pick-up and power delivery and am hoping the fuel mileage come out at least above 65 kmpl. The gearing is a bit short especially for the first gear, where you have to up-shift instantly to second and then third, but this short gearing ratios means that the power delivery is seamless. I'm just lovin it.
A small tip for Bajaj, improve your sales personnel's technical knowledge, and please produce more colours which the customer wants